Home - Our Blog - Our Podcast - The Concert Hall - The Movie Theater - In Your House - Stu & The Dude - The Alley - Mail Us! - The Office
So, with beer on the mind I headed back towards our li'l hangout spot between shows. I caught myself a cold one and met a few people. As it turned out, the dudes sitting close to me were reporters/journalists/reviewers (I consider myself to be the latter). So, I got to meet a dude from the Times and the Southtown here in Chicago. It was pretty kewl. Anyhoo, back on the main stage was getting ready to be Cracker - one of the bands that I considered to be a must see in my opinion. So, I get back to my seat and await one of my favorite bands.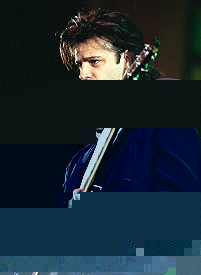 They took the stage dressed in funny looking clothing, probably the most interesting dressed so far, well except for what the chick from No Doubt was wearing (hubba hubba). The lead guitar dude was wearing this crazy old Don Johnson looking suit, the bass dude was wearing a pretty kewl wide brimmed hat that resembled that of Stevie Ray Vaughn, and the lead singer was wearing these crazy old plaid pants that I doubt I would wear out on a golf course. Cracker did most of the songs everyone knew, what do you expect in a 30 minute show? They were one of the few bands that could have definitely done more than 30 minutes and this is what they were restricted too. They did "Hole in the Head" (ya know "What the world needs now is another folk singer like I need a hole in my head."), "I Feel Fine," "Low," "Get On With It," and "Eurotrash Girl." - not "You're a Trash Girl" like some dude wrote in his review. Geesh!. The only flaw I had with the show Cracker put on was the fact the "Eurotrash Girl" carried on for a good 8 to 10 minutes.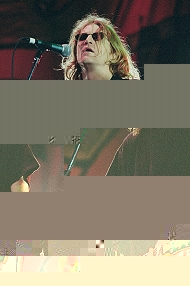 Not bad for a Dead show, but come on. The crowd seemed very tame for this part of the show, minus a bunch of people dancing by themselves in the pavilion, but the lawn looked fairly dead. Well, although they might not have liked or appreciated them, I did so I give em One Thumb Up! Wouldda been two but the crowd just was not fully into it.

Copyright © 1996-2010 EA Enterprises, Inc.
All Rights Reserved
www.entertainmentavenue.com
eavenue@entertainmentavenue.com